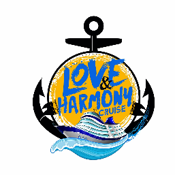 Friday, March 13,2020
Greetings Harmonizers,
Great News!
Celebrity Cruises has agreed to allow Love and Harmony Cruise to reschedule our 2020 cruise for a future date in which time it will be safe for all of our cruisers to join and sail.
We appreciate Celebrity Cruise's corporation in honoring our request of postponement. At this point we do not have a specific date of sail, but we will begin working on the new date shortly.
Our amazing Artists have been contacted and have agreed to reschedule their performances for a future date, schedules permitting.
We are committed to providing our passengers with the best cruise experience so your continued patience and support is appreciated while we work through the details.
Harmonizers please continue to be safe, we will be reaching out shortly with more information.
Sincerely,
Love and Harmony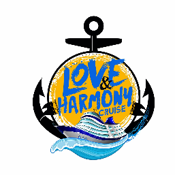 Friday, March 13,2020
Hello Harmonizers,
We hope that you and your families are doing well during this trying time. Please be sure you are adhering to the safety precautions and guidelines advised by not only the CDC but also your local government. As COVID-19 has emerged in an unpredictable and unforeseen manner we are keeping all of you in our hearts, minds and prayers. We pray that you and your loved ones stay healthy and safe during this time.
We want to thank you for your patience as we have been speaking with Celebrity Cruises about postponing our charter for a future date. Love and Harmony cares more about your health and safety than financial gain and we see this as the best possible option for all parties involved. Postponing our charter means that we can have you join and sail with us when it is safe to do so.
Celebrity Cruises has denied our request to postpone. They are maintaining that we have to sail even against the advice of the CDC, WHO, and the US government. We have shared with them your responses which have been overwhelming with concern of traveling and they have not budged in their position as of today. We are hopeful that within the upcoming days, as this situation progresses, Celebrity Cruises will honor our request to postpone.
Please be advised that whatever they decide, we want you to know that if you choose not to attend, you will be issued a credit towards a future Love and Harmony charter.
Harmonizers we are in this together! If this ship sails we will stand to lose financially but we are determined to do the right thing, which is to keep you safe and provide a credit to those of you who choose not to sail April 6, 2020.
Our position maintains that postponement is the best viable option and we will continue to make it clear with Celebrity Cruises.
Stay safe.
Sincerely,
Love and Harmony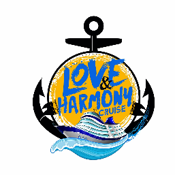 Tuesday, March 10,2020
Dear Harmonizers,
We are reaching out to you today in hopes of answering some of your questions and hopefully relieving some of your concerns.
As you are aware there is an international effort to prevent the spread of Covad19. Although, the cruise is still on and scheduled, we want to hear from you via email. We are aware that everyone is an individual with individual needs. Any decision that Love and Harmony makes will not please everyone but we want to make decisions based on what is best for the majority of our passengers. Although we value your business, we value your safety and health more. It has always been the goal of Love and Harmony to establish a brand that will sail for decades not just one or two years.
We have been in meetings since last week trying to discuss the best option for the safety of our passengers.
Please know that we are working diligently to come up with the best resolution.
Some facts to consider:
1.   Celebrity and other cruise lines can offer certain accommodations as they have a fleet of ships to choose from. LHC has one ship per year to offer our program.
2.   Celebrity and other cruise lines are moving forward with sailings, we are trying to adhere to the CDC guidelines and passenger's concerns.
Again, we know you are anxious but we need more time to figure things out with Celebrity Crusies and see where things are headed.
In the meantime, we would like to hear from you as soon as possible. We want to get a count of who still wish to sail and who would rather postpone.
Please email us with your desire to info@loveandharmonycruise.com.
We are in this together!
Sincerely,
Love and Harmony  
Friday, March 6,2020
Re: Love and Harmony Continues as Scheduled.
Dear Harmonizers,
We would like to welcome  you aboard the Celebrity Infinity  for our 4th annual Love and Harmony  cruise vacation.  Before we depart, we have some important information to share with you.
As we monitor global developments related to the coronavirus, our priority remains the health and safety of our guests and crew, as well as providing you an amazing vacation experience.  To comply with guidance from CDC, WHO, public health authorities around the world, and the Cruise Lines International Association (CLIA), we are enhancing our rigorous global boarding and screening measures to protect our guests and crew.
Effective Friday, March 6, mandatory temperature screenings will be conducted for all guests, crewmembers, and visitors prior to boarding any vessel.  Your temperature will be taken via a noninvasive digital scan.  If your temperature registers above 100.4°F (38° C), you and your traveling companions will be referred to a secondary health screening.   Secondary health screenings will be performed by medical professionals who will check for flu-like symptoms and pulse oximetry readings.
Until further notice, any person, regardless of nationality, who has traveled to, from or through mainland China, Hong Kong, Macau, Italy, Iran, or South Korea 15 days prior to embarkation, will be unable to board our ships.  This includes traveling on connecting flights through these areas or coming in to contact with people who have traveled to, from or through mainland China, Hong Kong, Macau, Italy, Iran, or South Korea. The CDC characterizes contact with an individual as coming within six feet (2M) of a person.
Boarding will also be denied for any person who within 15 days prior to embarkation, has had contact with, or helped care for, anyone suspected or diagnosed as having COVID-19, or who are currently subject to health monitoring for possible exposure to COVID-19.
We have also increased secondary health screening requirements. The following guests will need to undergo extra screenings at the cruise terminal:
Any person who reports feeling unwell or displays flu-like symptoms.
Any person who has traveled to, from, or through Japan or Thailand in the 15 days prior to embarkation.
Any person who is uncertain about contact with individuals who have traveled in the 15 days prior to embarkation to, from, or through mainland China, Hong Kong, Macau, Iran, Italy, South Korea, Japan, or Thailand.
Additional restrictions may be imposed based on local circumstances. For example, certain countries may deny visas or prohibit entry based on travel history or nationality.  In some cases, guests presenting certain symptoms in the specialized health screenings may be denied boarding.
If you don't feel well while onboard, it's imperative that you visit our onboard medical facility immediately for a complimentary checkup. Our onboard doctors and nurses are always available and ready to assist.
We have elected to take these precautionary steps due to the recent increase in coronavirus cases around the world, to help avoid the spread of the virus and to ensure the continued safety of our guests and crew. While vacations are our passion, our primary responsibility is to maintain a safe and healthy environment onboard our ships, as well as in the ports we visit.
If you have any questions, please feel free to contact Love and Harmony  1-800-225-8757, (305)438-9488,  (954)-470-7666.
We look forward to welcoming you aboard for an unforgettable vacation.
Sincerely,
Love and Harmony