Make the most of your vacation time and continue your health, fitness and wellness routine while on board. You're invited to indulge your mind, body and spirit in the state-of-the-art fitness facilities with soaring floor-to-ceiling windows. Experience the profound pleasures of the spectacular spa setting with luxurious services and enlightening presentations designed to restore your serenity and leave you feeling fantastic.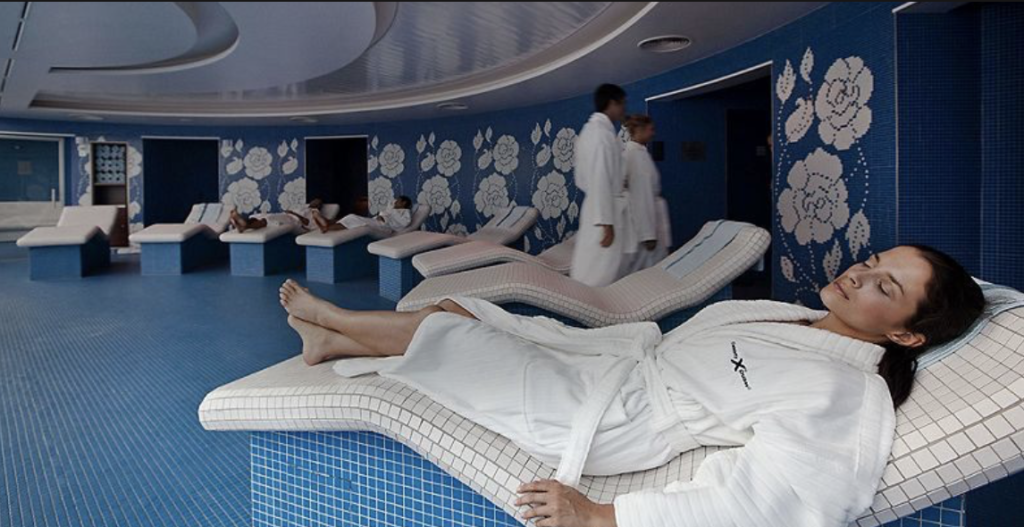 The Persian Garden
For Thousands of years, people have found that moving water and temperature variations provide relief for muscle and joint issues, speed toxins from the body and promote deep relaxation. The Persian Garden pass includes use of the aquatherapy environments, from aromatic steam to tropical rain showers for a rejuvenating experience.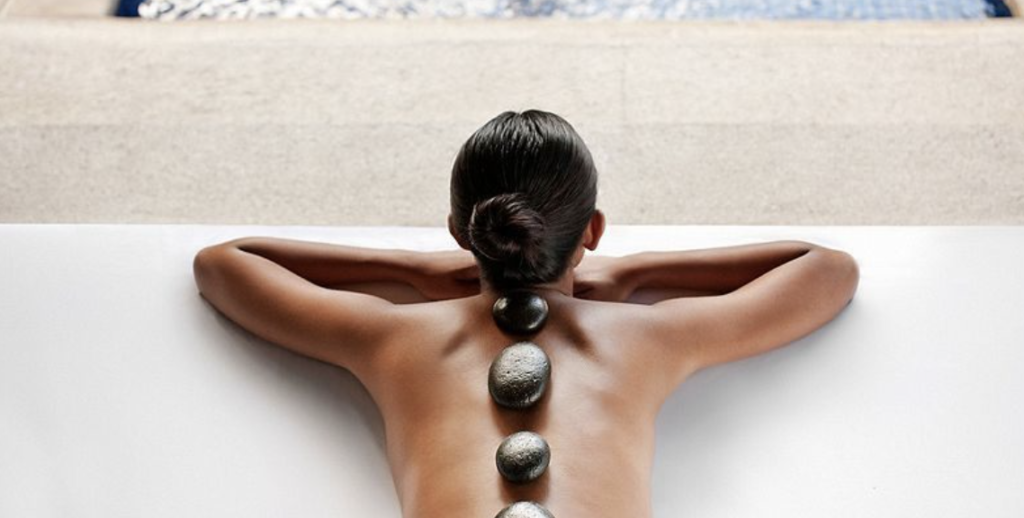 Canyon Ranch SpaClub®
Since the first Canyon Ranch wellness resort was created in 1979, the Canyon Ranch experience has been focused on pursuing optimal health, learning how to feel your best every day. Encouraging people to become more active, informed participants in their health care, because wellness is largely based on everyday lifestyle choices about nutrition, stress management, preventative care and staying fit. You can find a place where you can relax, reduce stress and have a great time.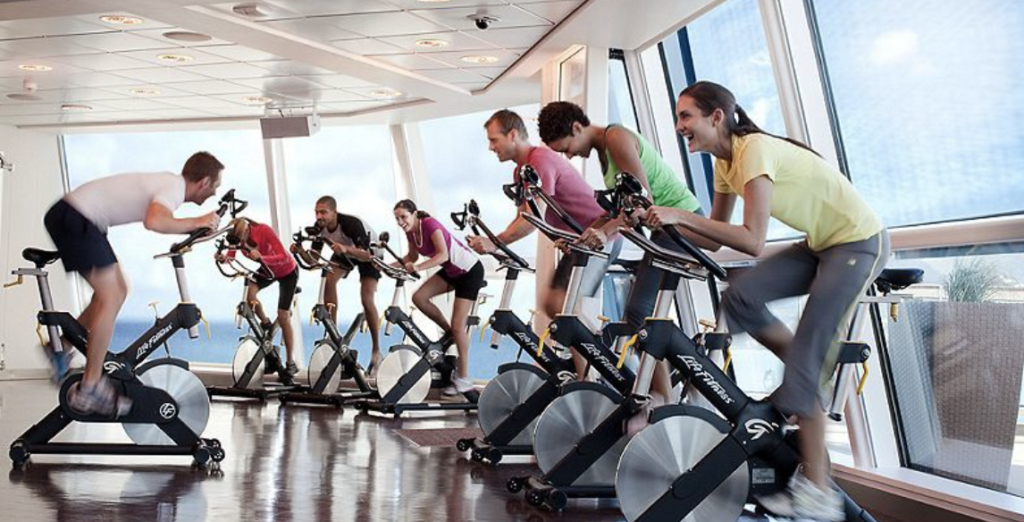 Fitness Center
Bring your workout routine along for your modern luxury cruise. Infinity fitness facilities feature a jogging track, sport court, and a full suite of state-of-the-art cardio, core, and weight training equipment for every fitness level. Get shipshape and enjoy beautiful ocean panoramas through the fitness center's floor-to-ceiling windows. Equipment includes treadmills, rowing machines, stair climbers, recumbent bikes, elliptical, cross trainers, and free weights. Join one of many daily group fitness classes, or have a personal consultation with a wellness professional on exercise, diet and lifestyle. After your session, relax and rejuvenate in the sauna or Solarium pool.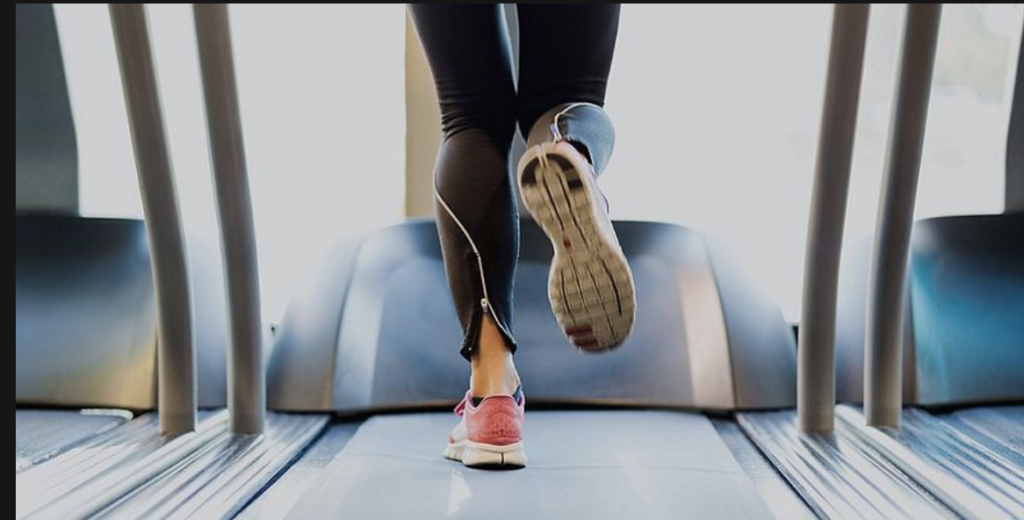 Health & Wellness Programs
Make the most of your vacation time and continue your land-based health, fitness and wellness routines. Guests are invited to indulge their mind, body and spirit with state-of-the-art fitness facilities with soaring floor-to-ceiling windows, and a variety of spa amenities and offerings on board.

The Lawn Club
Lawn Games at the Lawn Club
Join a friendly pick-up game of croquet or bocce. Practice your form with golf putting or get a little nostalgic with bean bag toss.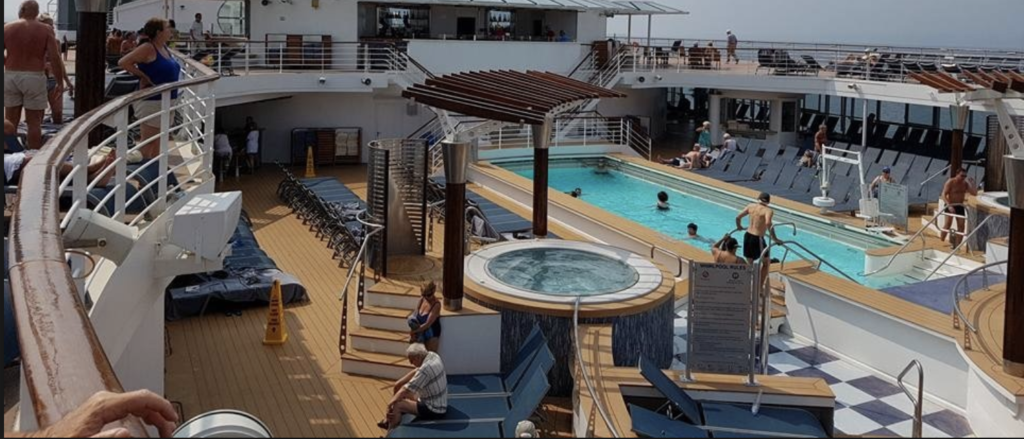 Outdoor Pool
Pool Games & Events
Have fun in the water playing pool volleyball with ship officers, taking part in interactive pool games, and much more.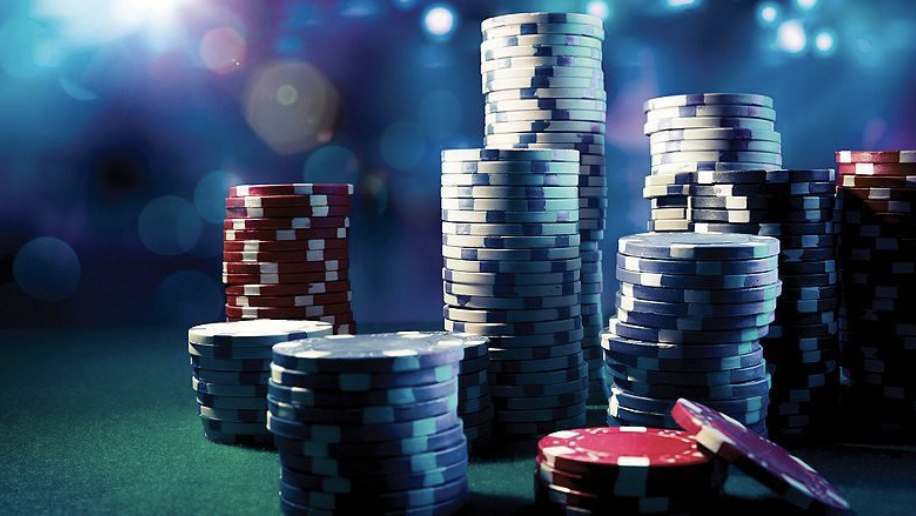 Blue Chip Club
Gambling at the Casino
Want to add an element of risk to your night? Head to the ship's casino where you can try your hand at Blackjack and other table games, or test your luck on the slot machines. With five exclusive membership tiers, our new Blue Chip Club rewards you like never before in our elegant Cruise Casinos. Enjoy an array of benefits from ship to shore, including dedicated Concierge service, free play in Fortunes Casino, complimentary specialty dining, and much more.*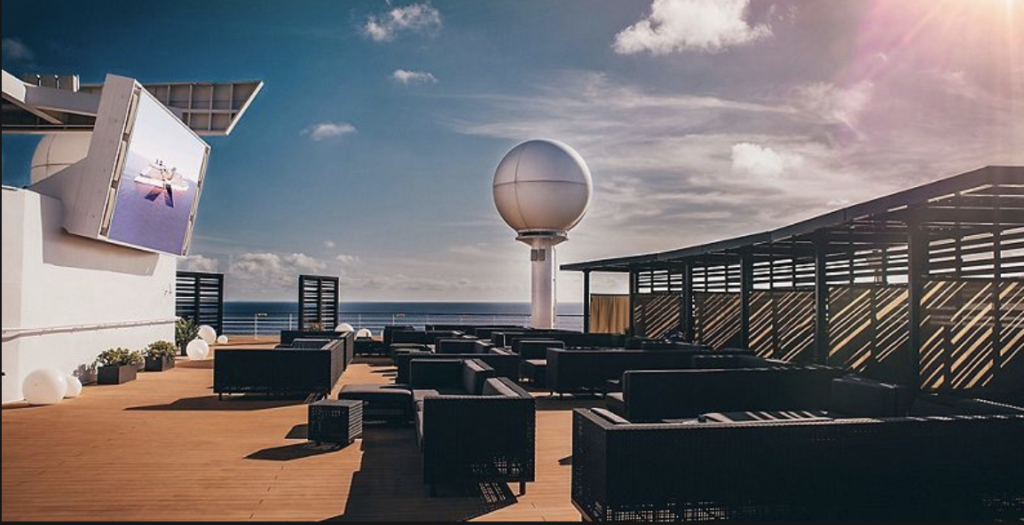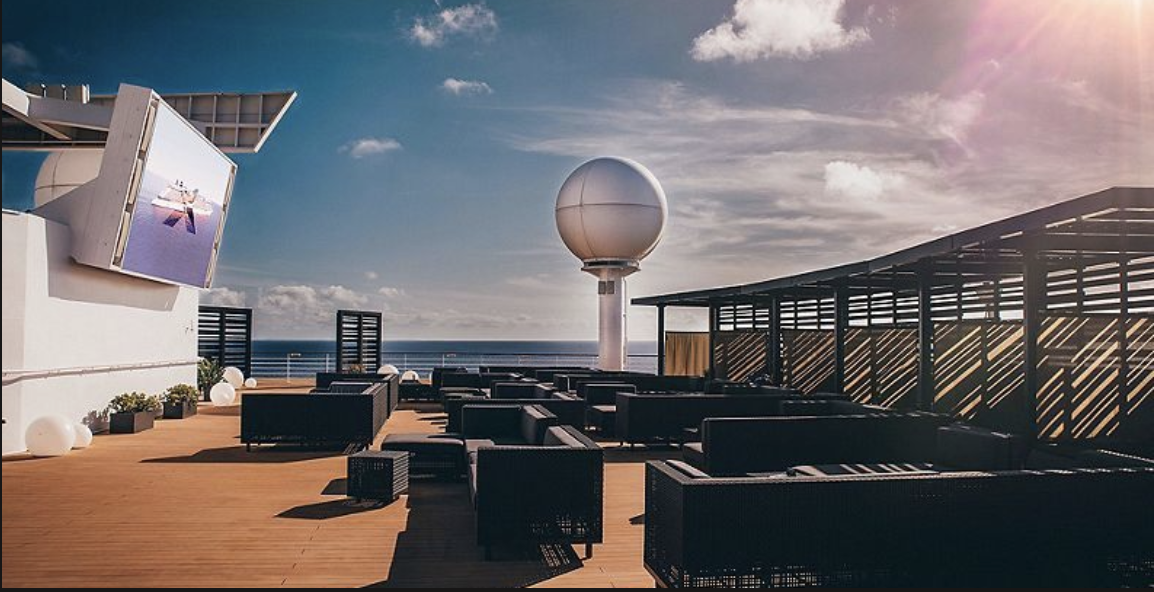 The Rooftop Terrace
Freshness at the highest levels—literally.
A restaurant, a bar, and an alfresco movie theater. We've created a chic spot to kick back and catch a flick under the stars with themed cocktails and snacks. With cozy furnishings and gourmet fare, the inviting Rooftop Terrace beckons you to stay a while.
Whether you like to indulge in food, sport, relaxation, games, or education, there are endless things to do aboard the Celebrity Infinity.