Cabins
Exhilarating days of festivities deserve exceptional spaces to recharge. Our range of luxurious accommodations has been artfully created to make your stay warm and welcoming. Revel in the stylish design. Sink into exquisite bedding. Bask in breathtaking views. Watch the world go by in modern luxury.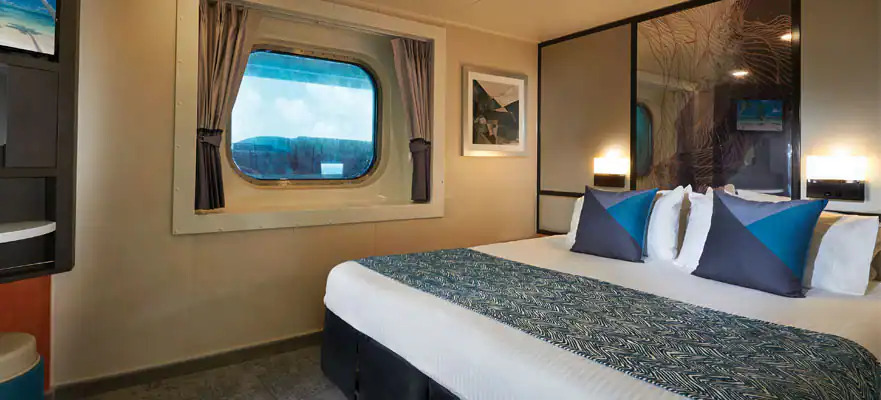 Obstructed Ocean View / Ocean View
Total Approx. Size: 138-161 sq. ft.
Experience stylish decor in a comfortable oceanview stateroom. All come with nice, smart touches enhanced by a large picture window with clear views of the sea.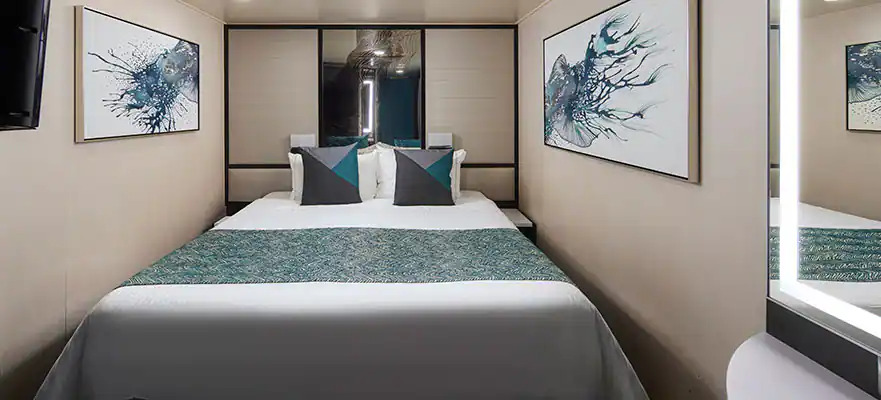 Interior
Total Approx. Size: 138-278 sq. ft.
Cruise in cozy comfort and smart style. Modern inside staterooms are accented with appointments like a TV, sitting area and more.